Dr. Jay Shendure has been selected as a Howard Hughes Medical Institute Investigator.

Dr. Stan Fields has been named to the American Academy of Arts & Sciences.

Dr. Michael MacCoss has been awarded the Biemann Medal by the American Society for Mass Spectrometry.

Dr. Wenqing Fu has been awarded a K99 Career Transition Award from NHGRI.
Katherine Xue has been awarded a Hertz Fellowship.
Introducing the Genome Sciences incoming class of 2015:
Jolie Carlisle, UC Berkeley
Alexandra Gesine Cauer, Haverford College
Khrystyna Dilai, Clarkson University
Sarah Hilton, George Washington University
Ken Jean-Baptiste, Princeton University
Juhye Lee, UW Medical Scientist Training Program / Rice University
Seungbeen Steven Lee, University of Washington
Andy Lin, University of Michigan
Eliah Overbey, UC San Diego
Jonathan Packer, Columbia University


Matt Rich has been awarded a Japanese Society for the Promotion of Science Fellowship.

Damon May has been awarded a National Defense Science & Engineering Graduate Fellowship.

Ivan Liachko has won the genomics poster award at the Fungal Genetics conference of the Genetics Society of America.




Melissa Chiasson, Claudia Espinoza, Andrew Hill, and Hannah Pliner have been awarded NSF fellowships. Tim Durham, Serena Liu, Damon May, Cecilia Noecker, Vijay Ramani, Amanda Watts, and Aaron Wolf received honorable mention.


Stephanie Battle has been awarded a Ford Foundation fellowship. William Edelman has received honorable mention.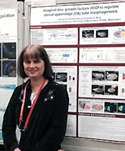 Dr. Sandra Zimmerman has won third place for posters at the Genetics Society of America 56th Annual Drosophila Research Conference.

Dr. Cole Trapnell has been awarded a Sloan Fellowship.

Benjamin Vernot has been selected as a recipient of the Harold M. Weintraub Graduate Student Award for outstanding achievement in graduate studies by the Fred Hutchinson Cancer Research Center.

Dr. Ron Hause has received a Damon Runyon Cancer Research Foundation fellowship.

Dr. Ivan Liachko has received a DeLill Nasser Award from the Genetics Society of America.

Postdoctoral fellow Dr. Matt Maurano has been selected as a winner of the 2014 Charles J. Epstein Trainee Awards for Excellence in Human Genetics Research at the 64th annual meeting of the American Society of Human Genetics.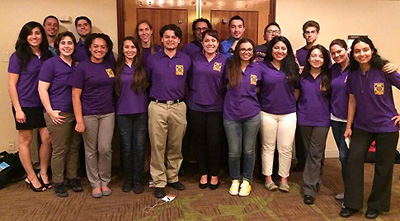 The UW SACNAS chapter has received the 2014 Graduate Chapter of the Year award.

Noted geneticist once was turned away from U.S. shores
Dr. Arno Motulsky fled Nazi Germany and became a global leader in medical genetics
UW Health Sciences News Beat


Dr. Stan Fields (senior editor) and Dr. Jay Shendure (associate editor) have been appointed to the editorial board of Genetics.

Dr. Stan Fields has been elected Vice President / President Elect of the Genetics Society of America.

Dr. Douglas Fowler has received a 2014 Alzheimer's Association New Investigator award.

Dr. Mary-Claire King has been awarded the Lasker~Koshland
Special Achievement Award in Medical Science.
NY Times | Forbes | UW Today

The Department of Genome Sciences is excited to welcome Dr. Cole Trapnell as its newest Assistant Professor. Dr. Trapnell studies stem cells and differentiation, primarily using high throughput transcriptome sequencing.  He comes to UW from a postdoc at John Rinn's lab at Harvard and before that, earning his Ph.D. in Computer Science from the University of Maryland, College Park working with both Steven Salzberg and Lior Pachter.