Feasibility of protein turnover studies in prototroph S. cerevisiae strains
Miguel Martin-Perez is lead author on paper in Analytical Chemistry.

A tetO Toolkit To Alter Expression of Genes in Saccharomyces cerevisiae
Josh Cuperus is lead author on paper in ACS Synthetic Biology.


Escape from X Inactivation Varies in Mouse Tissues
PLOS Genetics

Joint annotation of chromatin state and chromatin conformation reveals relationships among domain types and identifies domains of cell type-specific expression
Max Libbrecht is lead author on paper in Genome Research.

Probing the Protein Interaction Network of Pseudomonas aeruginosa Cells by Chemical Cross-Linking Mass Spectrometry
Arti Navare is lead author on paper in Structure, along with members of the Bruce, Manoil, and Singh labs.
UW, Bloodworks Northwest Team Designs NGS-based Blood Typing Panel
genomeweb



MIPSTR: a method for multiplex genotyping of germline and somatic STR variation across many individuals
Current grad Max Press and former grads Keisha Carlson and Peter Sudmant are authors on paper in Genome Research.


Complex History of Admixture between Modern Humans and Neandertals
Benjamin Vernot and Josh Akey are authors on paper in The American Journal of Human Genetics.
AJHG | NY Times | Daily Mail | genomeweb

Project Sheds Light on What Drives Genes
NY Times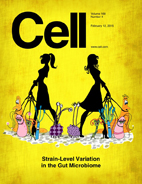 Extensive Strain-Level Copy-Number Variation across Human Gut Microbiome Species
Sharon Greenblum, Rogan Carr, and Elhanan Borenstein are authors on paper in Cell.
Cell | UW News | genomeweb

A Never-Ending Genetic Quest
New York Times

The Top 100 Papers
Joe Felsenstein's research is included in Nature's list of the most-cited research of all time.