2018 Department Retreat
Dates: September 17-19
Location: Sleeping Lady Resort, Leavenworth WA

retreat schedule | new student directory | keynote speaker bio | driving directions | property map | welcome letter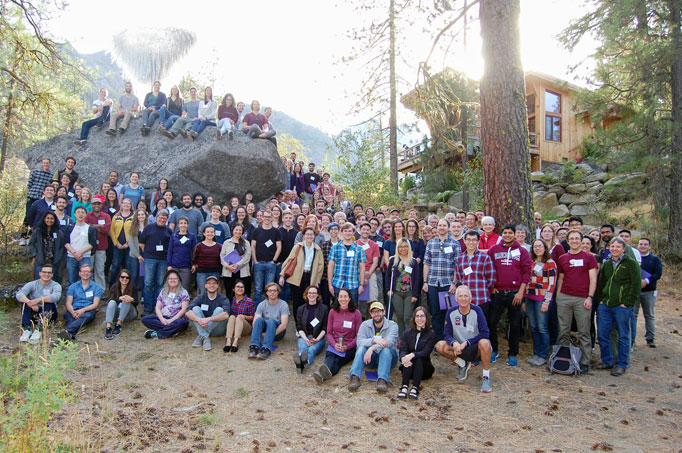 Arvis Sulovari and Bryan Andrews have been awarded the Parker Travel Award for best poster at the department retreat.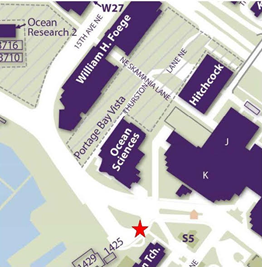 Transportation
Buses arrive at the roundabout near the south gate house at 8:45am on Monday, 9/17.
Buses depart promptly at 9am - don't be late! We will not be able to wait for anyone.
If you are driving, please arrive at Sleeping Lady by 11:30am
Poster Session
On the first evening, we will host a poster session and social. Grad students, postdocs, and staff are invited to create a poster. A panel of judges will determine the best grad student and postdoc poster, with a travel award of $1250 awarded to each winner. Winners are announced at the close of the retreat on the 19th. Winners must be present to accept the award (Wednesday, 9/19 at 12pm) or the award will go to the runner-up.
Please submit your posters to posters [ a t ] gs.washington.edu as soon as possible and no later than 09/10/2018 to ensure the IT team has enough time to print. Files should be in the PDF, PPT(x) or AI format. Powerpoint (PPTX or PPT) occasionally fails to print embedded spreadsheets or quicktime elements, and can substitute fonts when the original document was created on a Mac. We have 36 inch and 42 inch paper rolls - to avoid manual trimming, please have one dimension of the poster match either paper size.
Additional Information
Check-in will be after 3pm. Luggage will be stored at Sleeping Lady until we're able to check-in.
Tuesday afternoon is designated as free time.
There are many activities in and around Sleeping Lady
. Note that we do not provide transportation to the main town of Leavenworth. Now is a good time to plan how to make the most of your afternoon.
Past Retreats:
2015 | 2014 | 2013 | 2012 | 2011 | 2010 | 2009 | 2008 | 2007 | 2006 | 2005 | 2004 | 2003 | 2002