Genome Sciences Hackathon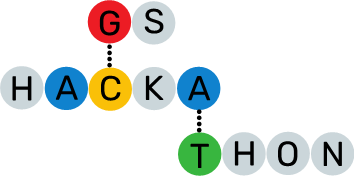 Do you love innovation and challenge? Do you like problem solving in collaborative environments? Do you want to learn new technical skills outside of your current projects? Most importantly, do you want to make tools that will improve the field of genomics and make it more accessible to the public?
If so, the department of Genome Sciences proudly invites you to participate in our inaugural Hackathon! The Hackathon will span 5 days, from Friday September 16th through Thursday September 22nd (yes, you'll have the weekend off). All GS trainees and faculty (graduate, post-doctoral, and staff) are invited to participate. There will be four teams led by your amazing colleagues, where each team will build a deliverable by the end of the five days. This is an opportunity to build something cool, learn from colleagues outside of your lab, and have fun.
If you're interested, please read the project details below and fill out the interest form: https://forms.gle/ypC42QMfqeZzUndV9
If you have any questions about the event, please contact Sayeh Gorjifard <sgorji@uw.edu>.
EVENT DETAILS:
Location: Each team has a conference room in Foege  
Dates: September 16-22, 2022 (not including the weekend)
Times: 9 am - 3 pm hacking followed by daily group presentations in Foege auditorium 3:30 pm - 5 pm
Food: Coffee/snacks are provided daily
Final celebration (beer hour + food) will be Thursday at 5 pm on the 3rd floor common area.
#1: TEAM
Leading lab: Dunham Lab
Leaders: Maitreya Dunham <maitreya@uw.edu > and Leah Anderson <leaha3@uw.edu>
Hackathon project title: Building a web-based tool for whole genome sequencing
Desired deliverable: A tool for high school students to use to analyze whole genome sequencing data to find new mutations in strains they have evolved in their classrooms. This will be a tool for https://yevo.org/.
Expected coding experience level: Beginner-Intermediate-Advanced
Abstract: Whole-genome sequencing is not accessible for users who lack access to expert training or coding expertise. To address this problem, the desired deliverable will be a web-based tool that associated protocol users can use to analyze and visualize their whole genome sequencing data. We aim to have a simple user interface that would allow the students to understand each step in the analysis pipeline. The tool would call SNVs, indels, CNVs, and Ty insertions. The tool should also create clear and understandable visualization of results. Teaching vignettes and examples will be necessary as documentation. The Dunham lab has plenty of yEvo genome sequencing data to build the web tool and to benchmark the results. The stretch goal would be to build this as a website to help all yeast geneticists.
TEAM #2:
Leading lab: Stergachis Lab & Noble Lab
Stakeholders: Mitchell Vollger <mvollger@uw.edu>, Anupama Jha <anupamaj@uw.edu>, Stephanie Bohaczuk <bohaczuk@uw.edu>
Hackathon project title: Identifying base modifications (m6a) in long-reads with machine learning:
Desired deliverable: An ML-based caller of N6-adenine methylation (m6a)
Expected coding experience level: Intermediate-Advanced
Abstract: Fiber-seq is a method to assess chromatin accessibility using a nonspecific adenine methyltransferase that selectively labels accessible, but not occluded, adenine bases. Major benefits of this method over other accessibility techniques are that DNA sequence is preserved and it is amenable to long-read sequencing. With PacBio Hifi sequencing, adenine methylation is detected by an extended inter-pulse distance (IPD) between fluorescent peaks near methylated adenine. However, due to other causes of variability of the inter-pulse distance (including random fluctuation), it is not sufficient to assign methylation status by measurement of the IPD alone. A proposed solution would be to develop a machine-learning approach to distinguish methylated vs non-methylated adenine, especially for cases where only a few replicates (CCS passes) of a single DNA molecule are available. This tool will serve labs that use fiber-seq data. The current implementation of this software is closed source, slow, and inaccurate or incomplete. Correcting these limitations will not only improve our ability to answer questions about chromatin biology with fiber seq but also save significant expenses on compute resources for those that use the technology.
TEAM #3:
Leading lab: Eichler Lab
Stakeholders: Xavi Guitart <guitarfx@uw.edu>, David Porubsky <porubsky@uw.edu>, William Harvey <wharvey@uw.edu>
Hackathon project title: Visualizing and annotating pangenome graphs using linear sequence
Desired Deliverable: An application which can be used to convert linear annotations to pangenome graph-based visualizations
Expected coding experience level: Intermediate-Advanced
Abstract: Linear genome references have formed the backbone of genomic analysis since the completion of the Human Genome Project in 2003. While linear references have been improved over time, no single reference can be used to capture the breadth of human genome structural diversity. Pangenome graphs represent a sea change in the field of genomics by attempting to create a compiled representation of multiple human genomes in an attempt to capture and represent human diversity especially across complex loci. While pangenome graphs represent the future of genomics, there is still a wealth of knowledge contained in linear space such as gene models, duplication annotations, and the actual order of nucleotides for a given sample. This project will aim to combine the strengths of both technologies by creating an interactive application to simultaneously visualize pangenome graph representations of complex regions and interweave pre-existing linear annotations. This application will help to aid the transition into a future of analysis which will be contained in graph-space and allow researchers to infer biological knowledge previously only available in linear-space.
TEAM #4
Leading lab: Trapnell Lab & Shendure Lab
Stakeholder: Maddy Duran <duran@uw.edu>
Hackathon project title: A Shiny app for analyzing single cell perturbation data for a non-coder
Desired deliverable: a shiny app that is externally hosted for biologist to answer questions using the zebrafish reference atlas 
Expected coding experience level: Beginner-Intermediate-Advanced
Abstract: Advances in single cell transcriptomic technologies have led to the generation of comprehensive cellular atlases of embryonic development. The Trapnell lab has recently published a dataset of 1,812 individually resolved zebrafish embryos, encompassing 19 time points, 23 genetic perturbations, and totaling 3.2M cells [bioRxiv]. Datasets of this size and complexity require computational tools to analyze how the various experimental perturbations alter the proportions and molecular states of cells. However, this makes it difficult for biologists without a lot of coding experience to leverage these data. We would like to create a web-based interface that allows biologists to easily explore the zebrafish atlas, allowing them to generate new hypotheses and design future, follow up experiments. The tool will allow for interactive plotting of different aspects of the dataset. For example, plotting certain gene expression patterns can help identify new genetic targets for future experiments. Additionally, plotting differential abundance results across genotypes can show which perturbations phenocopy each other. We will focus on using a subset of the data for the hackathon (the muscle lineage), with the goal of scaling up in the future. The Trapnell lab already has some analysis and plotting code infrastructure to be transformed into this Shiny app.