The University of Washington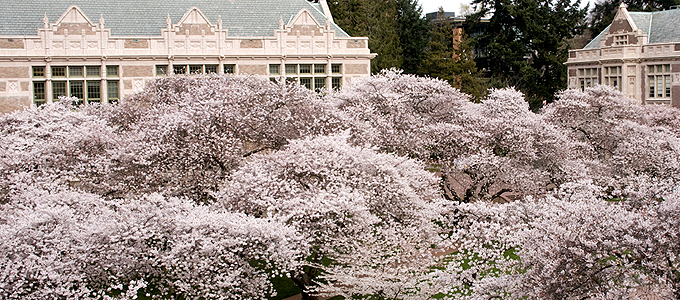 Founded in 1861, the UW is one of the preeminent research universities in the world, with over 42,000 students, including 11,000 graduate students, studying in over 250 degree options.  UW students enjoy a beautiful campus, with its gothic and modern architecture, views of Mt. Rainier, and cherry blossoms in the spring.
The University of Washington has received more than $1 billion in sponsored research funds in 2015, a tribute to the exceptional quality of our diverse and innovative faculty, students and staff, and the power of the UW intellectual community.
The UW receives more federal research funding than any other American public university, a ranking held since 1974. The UW was recently ranked 13th among the world's top universities.
For more information, please see the University of Washington website.